Posted September 14, 2022 at 01:56pm by Kelly Nottermann
Funding Available to Support Vermont Farm, Food, Forest Businesses
Image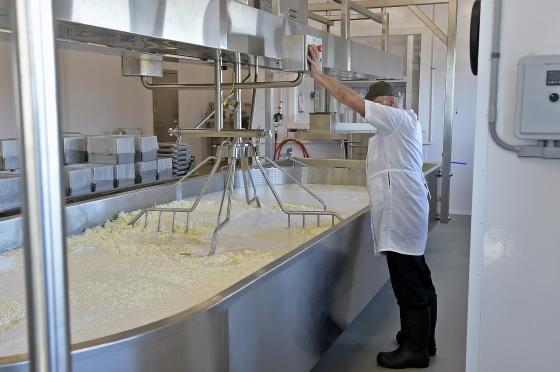 $450,000 Eligible to Invest in Business Enhancement Initiatives
September 9, 2022 | Montpelier, VT - Farm, food, and forest businesses can apply now for Working Lands Enterprise Initiative Business Enhancement Grants. The Working Lands Enterprise Board (WLEB) is releasing a request for applications (RFA) totaling $450,000 that will allow Vermont farm, food, and forest businesses to invest in business enhancement initiatives, such as market, infrastructure, and workforce development. Please read the RFA (link below) to learn about eligible projects, the application process, and review the application questions. The application will open for submission September 23, 2022.  The application deadline is October 28, 2022.   
·  Business Enhancement Grant: Award amounts from $20,000 - $35,000   
The Business Enhancement Grant covers the same types of eligible projects as the former Standard Business Grant, but with an increased maximum allowable award (formerly $25,000; now $35,000) to account for inflation and rising business costs. To review the Business Enhancement Grant request for applications, click here: FY23 Business Enhancement Grant RFA 
Key Dates and Deadlines:  
·        Request for Applications (RFA) released: September 9, 2022  
·        Webinar with Q&A: September 15, 2022 from 12:00-1:00 PM – register here.  
·        Application opens for submission: September 23, 2022 at 12:00 PM (noon)  
·        Application deadline: October 28, 2022 at 11:59 PM  
·        Applicants notified of funding decisions: January 2023  
·        Estimated project start date: February 2023  
There will be an additional funding opportunity released this Fall specifically for primary producers. More information about this grant, visit workinglands.vermont.gov/grant-contract-opportunities/arpa-primary-producer-impact-grant for more information. 
Please visit https://workinglands.vermont.gov/ and https://www.facebook.com/VTWorkingLands or sign up for the Agriculture Development Newsletter for WLEI updates.   
The Working Lands Enterprise Initiative (WLEI) and governing board (WLEB) were created by the legislature in 2012 to stimulate economic development in the agricultural and forestry sectors. WLEI is a collaborative effort between the Agency of Agriculture, Food, and Markets, Department of Forest, Parks, and Recreation, and the Agency of Commerce and Community Development.