Support Farm to Plate!
Our food system — how food is produced and distributed — affects everyone: our health, our environment, our communities, and our economy.
Sponsoring Vermont Farm to Plate not only helps fund valuable initiatives, conversations and outreach, but it is also a great way for you to advertise your business/organization and highlight your commitment to the growth and development of Vermont's Food System.
Let's work together!
Sponsorship Levels
Support Farm to Plate and bring more attention to your organization by selecting one of the following options: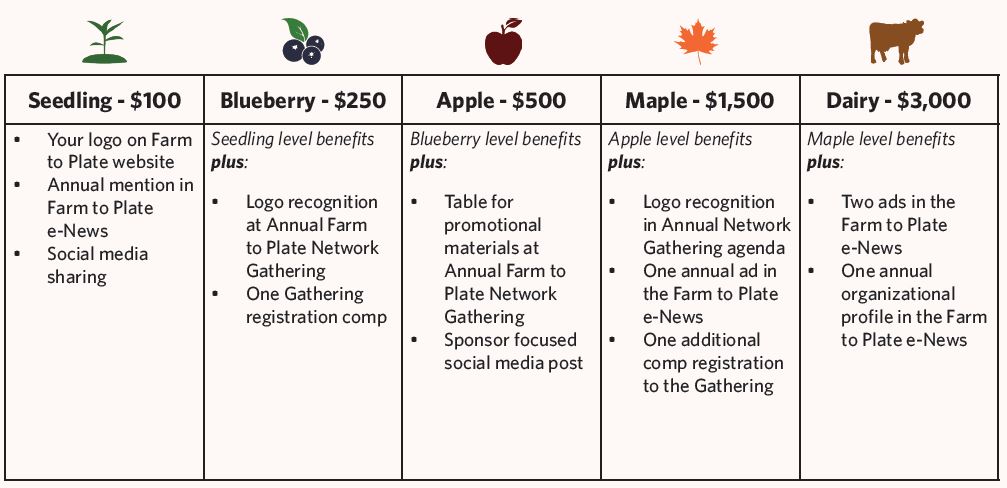 For questions, or to Sponsor Farm to Plate, please contact Sydney Lucia: sydney@vsjf.org
You can also support Farm to Plate by making a tax deductible donation in any amount at any time of year. To do so:
Make check payable to: Vermont Sustainable Jobs Fund
Mail to: 3 Pitkin Court, Suite 301E, Montpelier, VT 05602
Memo: "Farm to Plate Donation"
Thank you for supporting Vermont's efforts to create a viable, sustainable, resilient, and equitable food system!