What's At Stake?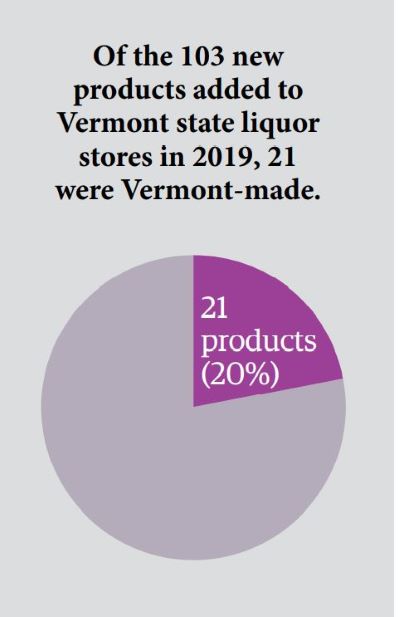 The Vermont distilled spirits industry is little more than 20 years old and has an outsized impact on Vermont's identity as a destination for farm-to-table dining and craft beverages. Distilled spirits present an opportunity for Vermont farmers and food businesses to have their products showcased as part of a premium drink's narrative, for Vermont's agricultural sector to access new buyers via shipment of spirits to export markets, and to build craft-spirits tourism on the shoulders of established beer tourism. While growth opportunities exist for distilling, and the industry can be an asset for developing Vermont's economy, brand value, and working landscape, supporting and expanding the industry further will require regulatory reform, capital and marketing investment, and supply chain coordination between Vermont farmers, food businesses, and distillers.
Current Conditions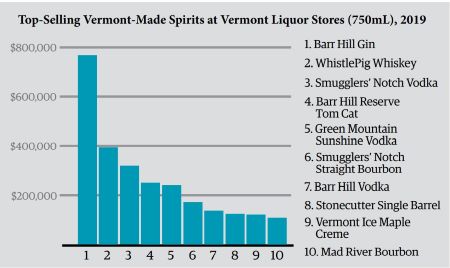 Distilling is the craft of taking alcohol generated from fermentation and concentrating it through evaporation and condensation. The number of licensed distilleries in Vermont rapidly increased from a single distillery in 2000 to over twenty distilleries in 20201. Some Vermont distilleries purchase a base alcohol ingredient—typically high-proof neutral grain spirits—and develop craft alcohol products from that base alcohol, while others produce their craft product from scratch, fermenting and distilling the sugars in grains, maple, and fruit before any finishing processes. While some are interested in sourcing their base sugars from locally grown products (particularly grains, including corn, rye, and malted barley), there is additional opportunity for other agricultural products to be added back to the spirits as flavoring agents after fermentation and distillation. 
The state of Vermont has made efforts to promote the distilling industry when possible. Generally speaking, Vermont's "control state" liquor laws do restrict liquor sales, including requiring bars and restaurants to pay full retail price for each bottle of alcohol. But the control state model also allows Vermont to support and protect our Vermont distilling industry. Vermont has worked to foster the local spirits industry by allowing direct sales of spirits at distilleries, farmers markets, and off-site tasting rooms, and is lenient in keeping in-state spirits listed and available through their state-contracted liquor stores. Therefore, distillers in the state are ambivalent about a transition to a free market model for sales of distilled spirits.