Posted September 29, 2022 at 12:01pm by becka@vsjf.org
Add Your Community's Voice to Vermont Food Security Planning by Dec. 31!
Image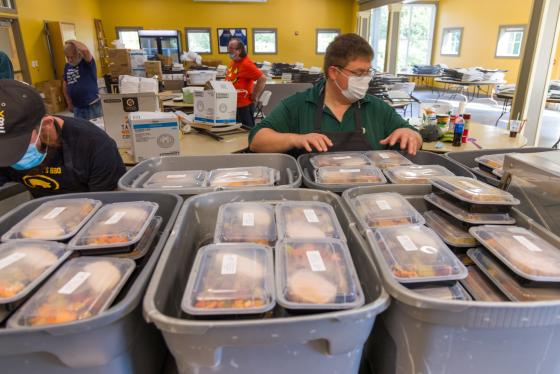 Vermont is developing a Food Security Action Plan. You can be part of ensuring that many Vermont residents lend their expertise to the Plan, by joining the statewide community outreach effort this fall.  We have a written toolkit of questions and instructions, and four different methods of gathering feedback. Some only take five minutes, others are more involved.
We have instructions to help you:
Use the outreach toolkit between now and December 31!
Click here to sign up and Farm to Plate staff will reach out, give you the toolkit and answer any questions. Your relationships can help the Plan include many people across the state!
Take and Share the Two-Question Survey Now! The survey has two questions and a chance to win a $25 gift card! There are also simple fliers with a QR code, which you can print and pass around or hang up on a bulletin board. Copy and paste this link into your browser to take the survey (hyperlink removed to protect from bots):  https://www.surveymonkey.com/r/LK7T2ZL
People you speak with can choose to be compensated with a Visa gift card. There are stipends available for your time, as well.
Who Should I Talk To? 
Your Food Justice Group, an affinity group, fellow farm hands, neighbors, church members, friends, customers, students. People most impacted by a lack of food security in Vermont. People most impacted by injustice and inequity. People who don't usually get to weigh in on statewide plans. People you decide to talk to!
What is the Plan? 
It will be a shared trail map guiding us toward a resilient food system for Vermont residents, centering equity and local food production. It will contain action steps for immediate solutions on food security and longer term action steps for structural change. The Farm to Plate Network is coordinating the planning process, with involvement from people across the state. Many efforts, projects and plans to create food security already are underway in Vermont. The Plan will gather all these together.
What already has happened with the Food Security Plan?
So far, over 150 people who work to make sure everyone has access to food or that work to strengthen our Vermont food system have contributed knowledge about what is working and what else needs to happen. We are compiling the food security plans, policies, and activities across Vermont. We also had two meetings with about 50 people total to talk about the feedback we collected during that outreach.  We are reaching out broadly and asking folks across the state to offer their feedback. 
Sign Up for Food Security Project Updates. The Vermont Food Security email provides regular updates and opportunities to be a part of creating equitable and consistent food security across Vermont. Sign up here.
*Photo on this page is Maple Street Catering delivering Upper Valley Everyone Eats meals to Listen Community Services, photo by Rob Strong. Photo of farmers talking on the 'teaser' is by Ana Mejia.